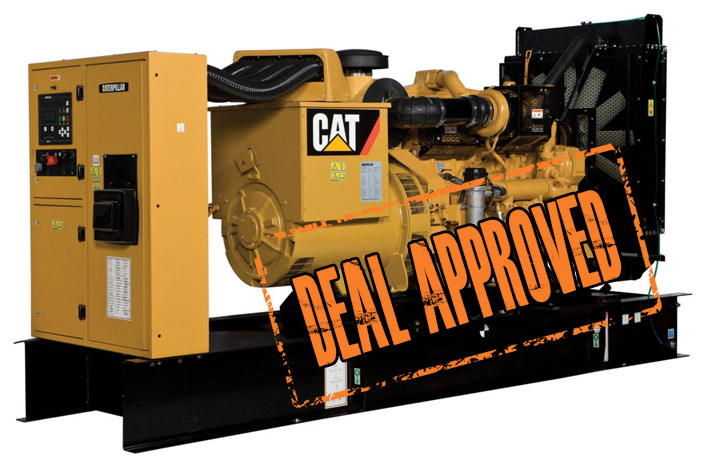 Have you been wondering lately, "Where Can I sell my generator?"
Your one-stop shop for buying and selling used power generators. ✓Industry Best Prices ✓Hassle-Free Transactions
Well, thank your stars, because Power Generation Enterprises buys new and used diesel/natural gas generators, commercial generators as well as industrial generators from businesses throughout the United States. With us by your side, you will get the highest available re-sale value for your surplus generators irrespective of the brand.
Think Power Gen = Think Top Dollar!
We help you recover the maximum value for your idle equipment!
If you have a running industrial or commercial-sized generator to sell just complete the shortlisting form below, or call one of our purchasing representatives at (818) 484-8550.
Why Power Generation Enterprises?
We Buy All Power Equipment
Regardless of Brand Names, Size or Output, we buy all Natural Gas and Diesel Generators!
We Handle All Logistics
We will disconnect, load, and transport your power equipment so that you can enjoy a hassle free experience!
We Are the Industry Experts
We have the knack for appraising your power solutions, and therefore pay top dollar for them!
Quick Process
Our online quoting process for your used generator is quick and convenient!
Type of Equipment We Buy
We purchase used equipment, surplus generators as well as rebuilt or refurbished industrial generator from trusted brands like Caterpillar, Cummins, Kohler, Detroit Diesel, John Deere, Volvo, Perkins, etc.
You can chose to sell the following power solutions to us -
Diesel engines
Generator sets
Marine engines
Radiators and major components
Transfer switches
Please note, we DO NOT deal in the sale or purchase of gasoline engines or generators for residential, camping or RV use.
Our Buying Process
Fill out a form with equipment details and your contact details
Get a call back from us with estimated pricing
Get paid for your used power generation equipment
Frequently Asked Questions About Selling Used Industrial Generators
Why should I sell my used generator online?
Emissions requirements change. Sell or trade in your non-compliant generator for a later, compliant model. If you want top dollar for your used power generation equipment, selecting a reputable used generator dealer is your best bet! Not only can we help you get the fairest possible price for your generator, but you will also enjoy your
What about shipping and logistics?
When you sell or purchase a used generator from Power Generation Enterprises, you can rest assured of a seamless transaction. Right from decommissioning to the transportation of your generator, we take care of it all!
What if I want to make a trade?
We would be delighted to help you with that as well. We're open to negotiations!